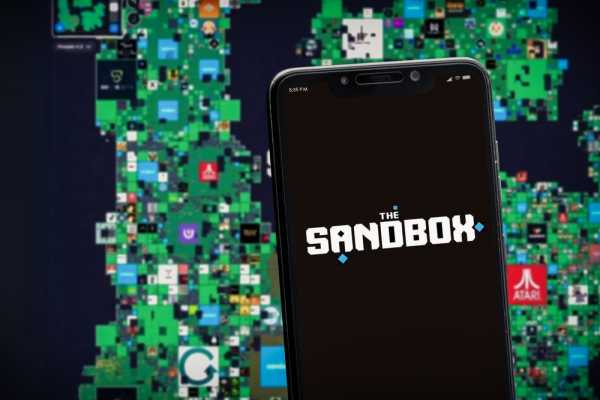 Key Insights:
21Shares is soon going to be issuing The Sandbox's SAND-based ETP.
This will be the company's 30th investment product.
Although it is not at its lowest, 21Shares BTC ETF is still trading at a 27.5% discount.
Investment in crypto products has been a growing phenomenon with many investors, novice and experienced alike, looking to put their money into a more diversified asset class, but with the safety assurance of the traditional market.
What does that leave the market with, you ask? The answer is ETFs.
Over time Bitcoin, Ethereum, Litecoin, and other major crypto assets have found an audience, however, the emerging altcoins are yet to do so. Regardless there are those who prefer it, and for them, companies such as 21Shares bring out altcoins-based ETPs.
Now the newest addition to this cohort is a Metaverse-based ETP launched with The Sandbox.
The Sandbox established its footing in the virtual world space a while ago, and since then, it has achieved everything from partnering with the HSBC bank to collaborating with celebrities and much more.
Even though it may not be as wildly successful as Decentraland, it still deserves credit for standing shoulder to shoulder.
Decentraland's floor price is almost twice as much as The Sandbox | Source: Dune
But in line with the rising customer demand for the ETP, 21Shares officially launched the SAND ETP as its 30th product.
Commenting on the same, the Co-Founder of 21Shares, Ophelia Snyder, said,
"The conversation has really shifted away from, Is bitcoin going to exist in three years?, To what will the crypto ecosystem look like in three years? And that means that the types of discussions we're having with institutional clients are much more sophisticated…and metaverse is one of those things where you're starting to see real themes emerge in crypto."
ETPs This Year
Although the emergence of newer and newer ETPs is expected to propel the ETP market to newer heights, that is not the case right now.
Even though 21Shares launched a new Cosmos ETP earlier this year, it did not make a change in 21Shares biggest ETP, the Bitcoin ETF (ABTC).
Trading at a discount since the beginning of November, ABTC is currently down by 27.5% from its standing five months ago.
ABTC is trading at the highest discount of all its competitors | Source: 21Shares
The recovering market from a few days ago was certainly helpful, but the broader market cues cut the rally, and as a result, ABTC's recovery could not be completed.
But things might change with some positive development in favor of the market, such as the SAND ETP news.