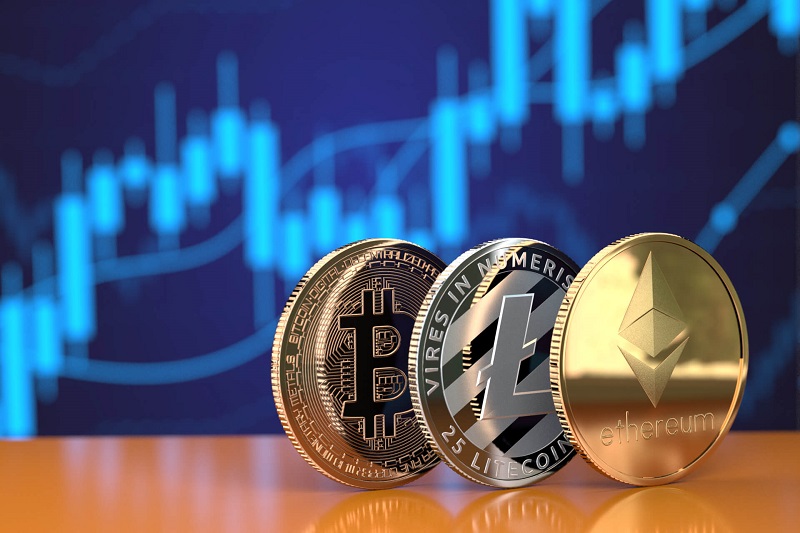 Last month cryptocurrencies tried to turn bullish, with the risk sentiment improving in financial markets which sent Bitcoin (BTC) above $48,000. Litecoin (LTC) and Ethereum (ETH) reversed higher as well and made some decent gains. But the bullish move has ended and the downtrend seems to have resumed again. Although, these cryptocurrencies are facing some major support now, which will be decisive whether cryptocurrencies continue to be bearish or if they will reverse higher soon.
Litecoin Daily Chart Analysis – Will the Support at $100 Hold?
LTC has lost 1/3rd of its value so far this month
Litecoin spiked higher, almost reaching $300 in November last year but it gave back gains pretty quickly has the momentum has been bearish since then apart from a few attempts to turn bullish. LTC keeps making lower highs, which is a strong bearish sign.
We saw a bullish reversal during March and the price moved above the 50 SMA (yellow) and the 100 SMA (green) as Litecoin saw a strong jump in demand from LTC whales, but once again it couldn't hold on to the gains and LTC/USD is facing the $100 level again. So, this will be the test for Litecoin, if it slips below this level then it will enter the next bearish phase, or there might be a bounce from here, we'll see.
Ethereum Daily Chart – Can $3,000 Reject ETH?
The 100 SMA also stands at $3,000
Ethereum turned bullish last month, but was struggling to push above the $3,580 level, which is where the 200 SMA stands. ETH reached a high near $3,585 and then began a steep reversal there. The price fell below the support levels of $3,450 and $3,420. There was also a drop below $3,400 but the 20 SMA (gray) was holding well as support for several days. Although the decline resumed again and now ETH/USD is facing the 100 simple moving average (green) which stands at around $3,000.
ETH/USD