Bitcoin price is back to trading at its favorite psychological level and a level that it has traded at for the last month. From a macro perspective, intraday volatility does not matter, since the chances of a massive sell-off that pushes BTC to 2017 levels are high.
SafeMoon price is approaching a potential reversal area and hoping for a quick turnaround. This buy area could trigger another rally that could result in a similar uptrend as that seen between April 18 and May 26.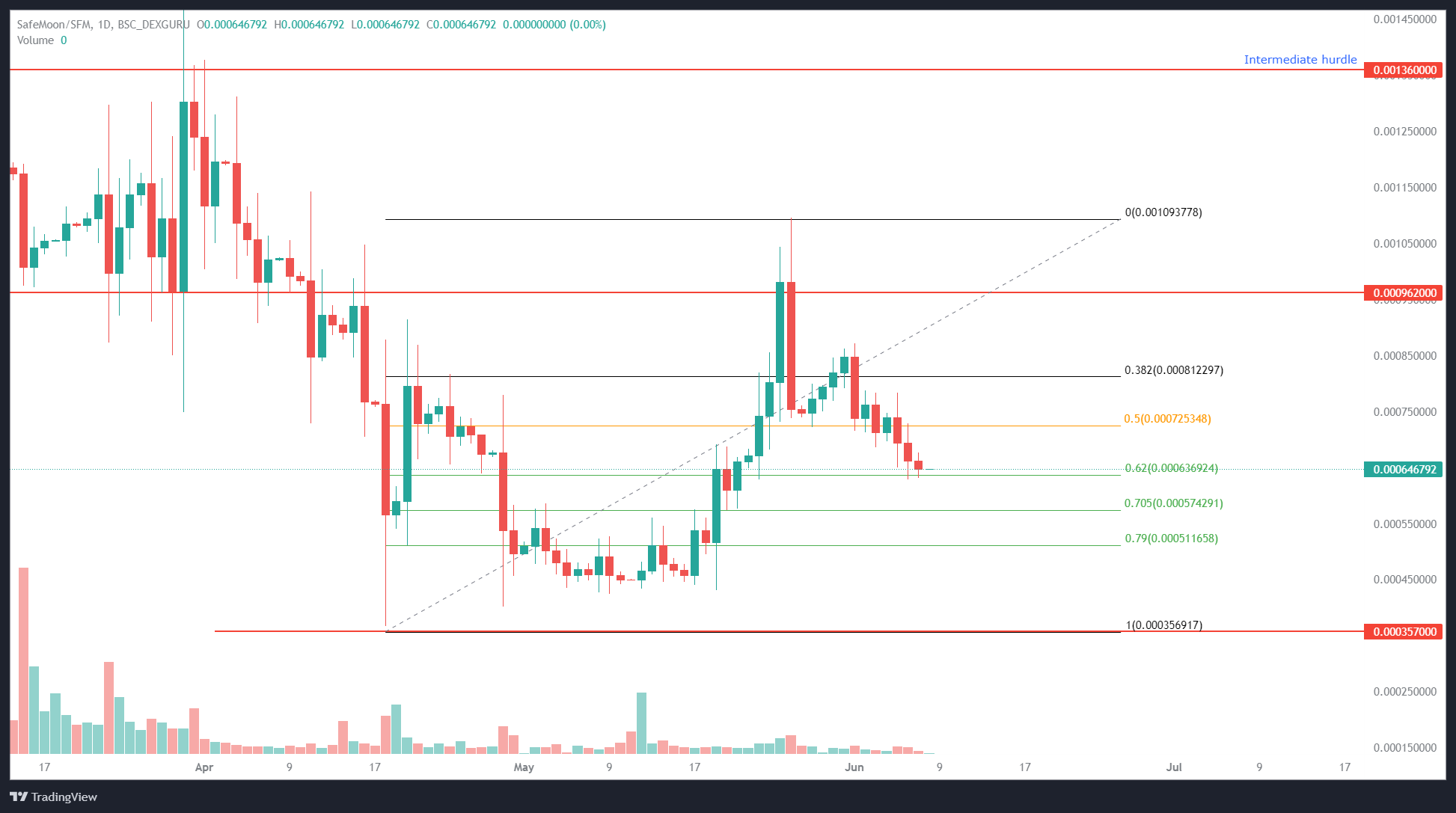 Terra (LUNA) price is ripe for the taking as its bear cycle is almost coming to an end. The completion of a bearish triangle means LUNA price is now poised for a break to the downside, with bulls waiting at a double belt of support, ready to trigger a bear trap and squeeze sellers all the way back towards levels from the beginning of June. With that move, just shy of 47% of gains are ripe for the plucking.